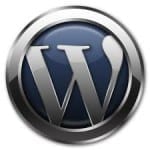 Cara Membuat Tombol Share Dengan Plugin WordPress – Beberapa waktu lalu, saya sudah memberikan artikel mengenai Membuat Tombol Share Floating Di Samping Blog. Mungkin cara diatas terlalu rumit untuk para pengguna wordpress karena harus menambahkan beberapa script yang lumayan panjang untuk blognya masing – masing. Oleh karena itu, saya membuat sedikit tulisan lain mengenai bagaimana Cara Membuat Tombol Share Dengan Plugin WordPress.
Sebagaimana kita ketahui, bahwa wordpress sendiri sudah menggunakan fasilitas untuk menambahkan plugin yang bisa kita dapatkan dari dashboard teman – teman secara gratis. Bahkan, ada beberapa plugin yang kita dapatkan dengan cara membayar dengan fasilitas yang melebihi dari fitur – fitur yang kita dapatkan secara gratis tentunya.
Dalam artikel Cara Membuat Tombol Share Dengan Plugin WordPress kali ini, saya akan memberikan sebuah plugin yang bernama GetSocial. Untuk lebih lanjut, mari kita bahas plugin yang satu ini.
Membuat Tombol Share
Berikut ini sedikit ulasan mengenai plugin yang satu ini :
GetSocial adds a lightweight and intelligent floating social media sharing box on your blog posts.

Features:
Floating social share box compatible with leading web browsers

Out-of-the-box functionality likeEasily add any number of additional social media sharing buttons

Twitter Tweet Button
Facebook Like and Send button
Google +1 Button
Buffer Button
Pinterest Button
LinkedIn Button
Stumbleupon Submit button
Digg Submit button
Your Own Button

Re-order buttons with simple drag-and-drop

Hide individual share counts if desired

Resize GetSocial share bar width (useful for non-English blogs)

Always visible and accessible even if the user scrolls down the page

Auto-adjusts itself to all screen resolutions and window sizes

Automatically hides itself partially to the left of the screen if window is resized to smaller than defined width

Hovering over a partially hidden GetSocial box displays the full box

For higher screen resolutions, displays full by default

Easy-to-use Color Picker to customize the look and feel to match your blog theme

Lightweight plugin with minimal settings

Scripts are loaded in footer to improve page-load time
Plugin diatas sudah saya gunakan di Blog Sederhana ini. Bisa teman – teman lihat disamping blog saya ini, mungkin jika berkenan silahkan di share atau di twit oleh para pembaca sekalian. Dimana teman – teman bisa mendapatkan plugin ini ?? Silahkan dapatkan Plugin GetSocial secara gratis. Sekian informasi sederhana saya mengenai bagaimana Cara Membuat Tombol Share Dengan Plugin WordPress.