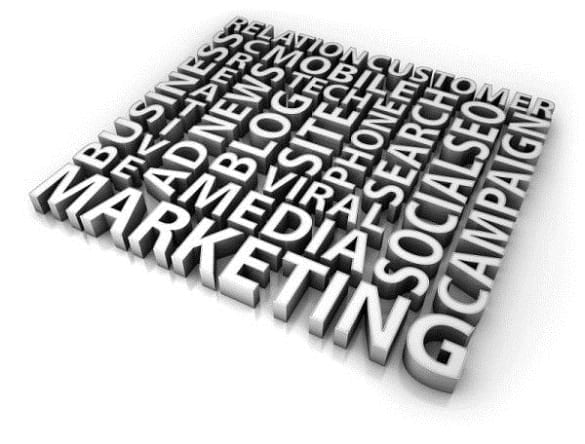 Marketing atau pemasaran mungkin sudah tidak asing lagi ditelinga kalian. Mungkin, kalian mengenal beberapa jenis marketing yang ada seperti misalnya telemarketing, email marketing atau apalah namanya. Nah, kali ini saya akan membahas mengenai 10 jenis tipe pemasaran cuma judulnya aja yang saya buat agak sok ke inggris-inggrisan, biar dibilang keren aja sih :)
Saat ini sepertinya sudah tidak peduli industri bisnis beroperasi pada bidang apa. Karena sebenarnya pemasaran sangat penting untuk keberhasilan dari suatu bisnis. Dan terlepas dari anggaran pemasaran perusahaan, ada banyak cara untuk melaksanakan strategi pemasaran yang efektif. Untuk memanfaatkan dana anggaran tersebut, ada beberapa jenis marketing yg bisa dijalankan.
Types Of Marketing
Berikut ini adalah beberapa jenis pemasarang yang bisa dicoba untuk memajukan bisnis kalian. Tentunya untuk mendapatkan omset yang besar dengan dana anggaran yang sudah disediakan atau sudah ada sebelumnya. Berikut adalah kutipan dalam bahasa inggris ya, semoga bisa teman-teman pahami :)
Social Media Marketing
Whether it be Facebook, Google+, Twitter or any other social media platform, the important thing is that you regularly post updates. These updates can include anything from information related to new happenings within your business to links to your company's blog, or even links to other articles on the Internet that relate to your company.
Blog Marketing
If you don't have a company blog, you need to start one. Blogging is one of the most effective types of marketing strategies that your business can carry out. Your blog postings need to be created by a first-class writer who knows how to develop content with a twist that makes it lift off the page. The content should be free of spelling and grammar mistakes, and it should always be accompanied with an image.
Promotional Product Marketing
Who doesn't love free stuff? Promotional products are an excellent way to boost your company's brand awareness. And although it may seem a bit expensive to give away t-shirts, mugs, and other promotional products for free, do remember that every penny of the related expenses are tax deductible.
Direct Marketing
Remember when you used to get flyers in the mail and other forms of direct marketing? Well, those days aren't over and you should be taking advantage of direct marketing because when it comes to the different types of advertising, it's still very effective. From postcards to brochures to letters and more, direct marketing should never be put on the back burner.
Word of Mouth Marketing
Word of mouth marketing has always been and will continue to be the most potent type of marketing. It's through this form of marketing that firsthand experiences are passed on between friends, family members and coworkers of those who have used your products/services. You should always encourage word of mouth advertising by implementing this smart marketing tactic yourself.
Public Relations Marketing
Your company needs to be a part of the community that it operates in, and in order to do this, you're going to need to carry out public relations marketing. From attending local events –festivals, fairs, etc.– you can be well on your way to connecting with locals, which will go a long way in enhancing your company's brand awareness, and as a result, you'll enjoy an increase in your customer count as well as higher profit levels.
Search Marketing
When it comes to the different types of Internet marketing, search marketing tends to be on the expensive side. Then again, when it comes to effectiveness, this type of marketing is very valuable. If it wasn't, companies wouldn't pay to have their ads shown on search engine results pages. If your company's advertising budget is large enough, you should definitely consider taking advantage of search marketing.
SMS Marketing
This is another type of marketing that can get a bit on the expensive side, but it does tend to be effective when used properly. To carry out an SMS marketing campaign, you'll need to acquire services from a third-party SMS marketing service provider. Sometimes, you can simply purchase SMS software and carry out your own SMS marketing campaign, but it's usually best to let a third-party help you.
SEO Marketing
One of the most effective types of marketing tactics is SEO marketing. This type of marketing tactic will require that all of your online content be optimized for search engine recognizance. If you don't understand the ins-and-outs of SEO, then you'll need to hire a SEO specialist who can optimize your content for you.
Nah, bagaimana? Semoga kalian bisa memahami apa yang saya bagikan mengenai jenis marketing ini sendiri. Semoga, dapat menambah pengetahuan teman-teman mengenai Top 10 Types Of Marketing.